Concerts resume!
It is with great joy that I announce the return of concerts of quartz crystal instruments!
  The shop is always open by appointment as usual to get quartz crystal instruments and accessories!
Cost 25$ per client. 
Dates, reservations required (summer schedule):
-Thursday July 22 at 19h30;
-Saturday July 24 at 13h30;
-Thursday July 29 at 19h30;
-Saturday July 31 at 13h30;
-Thursday August 5 at 19h30;
-Thursday August 19 at 19h30;
-Saturday August 21 at 13h30;
-Thursday August 26 at 19h30;
-Saturday August 28 at 13h30;
-Thursday September 2 at 19h30;
Crystal concerts
With 25 years of experience in energy care and 10 years in concert with crystal instruments, I am pleased to announce the return of my concerts every Sunday at 13:30. and every Tuesday at 19h00. I added two new beautiful handpans with very long sustain for a unique marriage with crystal. Come and benefit from a unique sound set with bowls (bineuraux, trineuraux), xylophones (2 ranges), pyramids (all sizes with very wide frequency spectrum), pendulums, rods, 32 '' gongs, didgeridoo and more in comfort ( 0 gravity chair) and the silence of the surrounding nature of my private concert hall.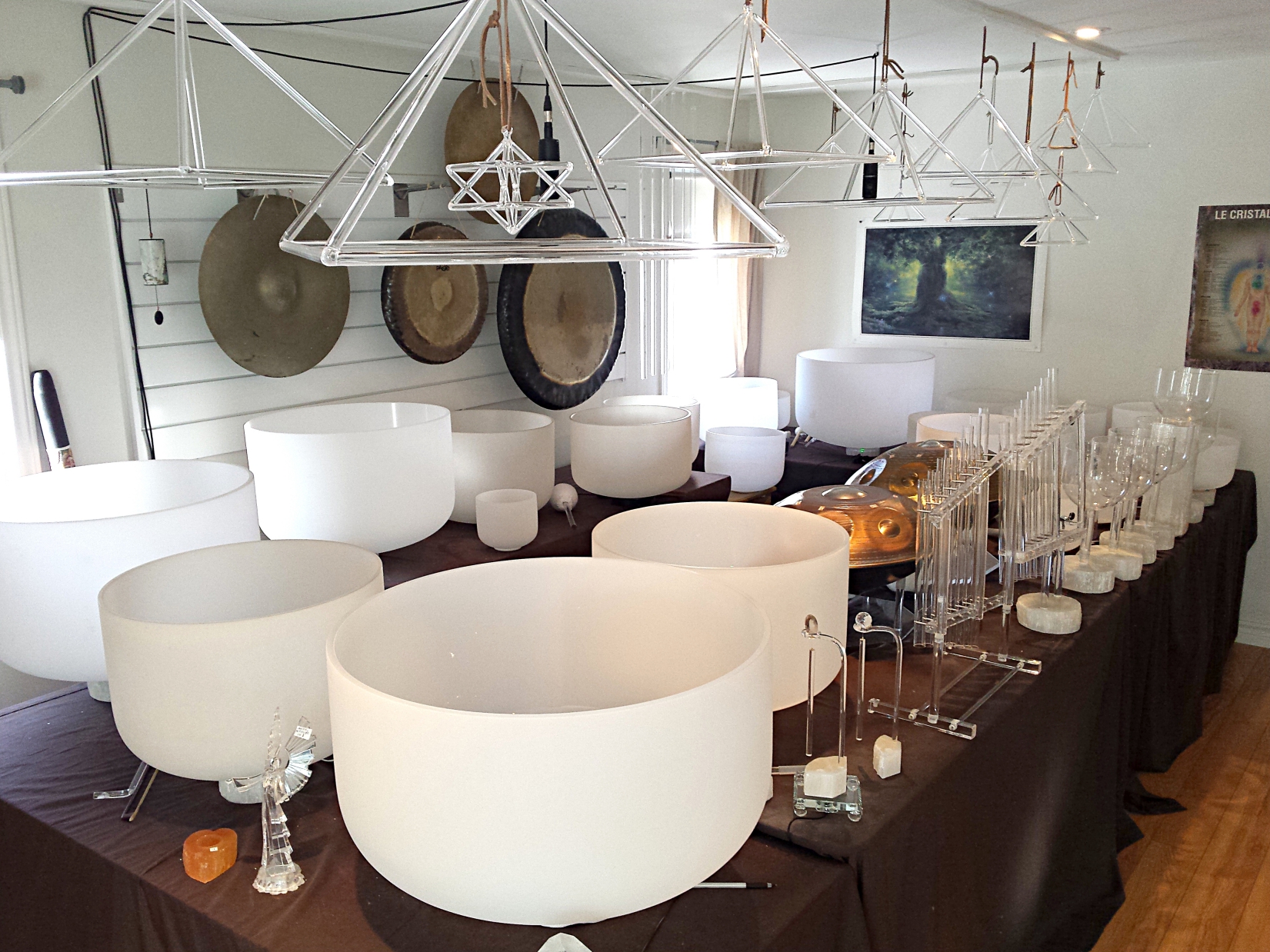 Reservation required at 450-438-5843, 25$ per person
At 33 rue de l'érablière ouest, St-Hippolyte (on the edge of St-Jérôme)
Welcome to Cristal Musique. My company specializes in the sounds of quartz crystal. I am a craftsman, musician and importer of quartz crystal musical instruments. Being a therapist for more than fifteen years, I learned to play and use crystal instruments therapeutically. The sounds of quartz allow everyone to reconnect their own inner light, in a personal way, having as guide only their feelings and their will to love.
The sounds of quartz are tangible and concrete. Everyone uses them in their own way, whether for a simple relaxation, for a letting go of the mind or for deep meditation.
You will find on my website various instruments and creations as well as the dates of my concerts given in my private concert hall on a regular basis.
Do not hesitate to contact me with any questions, information or consultation.
Good visit!
Francis Robillard